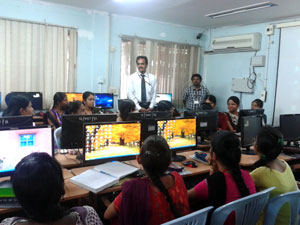 Free Education
With support of The National Skill Development Corporation India (NSDC) was setup as a one of its kind, Public Private Partnership Company with the primary mandate of catalyzing the skills landscape in India.
Our Skill trainings aims to:
Upgrade skills to international standards through significant industry involvement and develop necessary frameworks for standards, curriculum and quality assurance
Enhance, support and coordinate private sector initiatives for skill development through appropriate Public-Private Partnership (PPP) models; strive for significant operational and financial involvement from the private sector.
Play the role of a "market-maker" by bringing financing, particularly in sectors where market mechanisms are ineffective or missing.
Prioritize initiatives that can have a multiplier or catalytic effect as opposed to one-off impact.
Government Projects
Vocational Training Program
Our Vocational Training program targets all the rural and Ubran areas of Madurai District, where the number of young people who are reaching adulthood without completing school or attending any formal education is increasing. Even as Kalvi aims to return as many of these individuals to school, the vocational training project additionally aims to provide livelihood based Skill training that will enhance their chances of finding gainful employment.
Our Vocational Training Project aims to:
Provide young people with incomplete formal educations with the training to obtain skilled employment and open future career opportunities for them;
Provide advice and assistance with obtaining paid work placements.
Career Guidance & Placement
"To Enable, Employ & empower youth with disability to become self-sufficient through vocational and employment opportunities to reduce unemployment among the young people with disabilities."