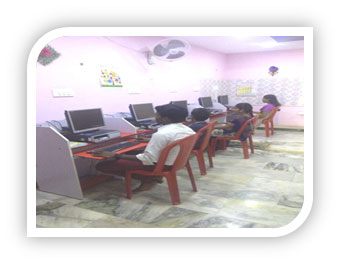 Aim of the programme
We KALVI TRUST have the privilege to share the feedback of the utilization of donated PCs from Tata Consultancy Services. We have received 10 Nos. of PCs from TCS, Thoraipakkam branch of Chennai, Tamil Nadu ON 25th November, 2015. We have been utilizing the donated PCs with our branch located in Vadipatti and Samayanallur Village of Madurai District of Tamil Nadu.
IT Literacy to the rural children
The children from the poor families and govt. schools has been provided with basic literacy on Information Technology which includes providing basic computer education programme in MS office software and basics of utilizing internet
Making "Digital India" Viable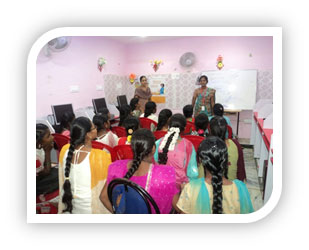 As a part of Digital India programme of Govt. of India we have been providing digital literacy programme to the rural families. The programme implemented with the scope of providing digital literacy to one member in each family in the country. In this regard, we have provided digital literacy to about 688 Nos. of Families in the Vadipatti, Samayanallur branches and Surrounding Villages
Skill Development to the rural youths
The major issue on socio economy of the families in the village is due to the unemployment, underemployment and illiteracy. We CHANNARD have been providing IT based Skill Development to the unemployed and underemployed youths in the village. Courses include Desktop Publishing, Programming with C, C++, Java, Tally, etc. The students have been trained with the Skill Development and have been supported for Placement assistance with the smaller concerns in the District.
Act as an Information HUB
The center were also act as information HUB to the villagers in terms of providing online services such as e-payments for Electricity, Dish TV, etc, registration in examinations for jobs related with government and other sectors. Online booking of tickets with buses and trains; students were also using to know their examination results. Market information's were also provided to the villagers and farmers towards procurement and selling of their produces.
Outreach
National Digital Literacy Mission(NDLM), Digital India
No. of Students Registered : 688
No. of Students Trained : 688
No. of Students Certified : 662
Skill Development Trainings from Nov'15 to till date
 

Name of the Course

No. of Students

Total

Male

Female

1.

M.S.Office

30

36

66

2.

Tally

13

17

26

3.

Programming with C

02

03

05

4.

JAVA

02

05

07

5.

DTP

8

12

20

6.

Diploma in Computer Application (DCA)

9

17

26

7.

Soft Skills

17

33

50

Total

83

123

200